The best measure of an electric bike is how easily it slots into your everyday life. By that metric, the Tern HSD P9 is one of the better ones we've tested.
To be clear, this isn't the fastest, most powerful, or even the best-looking e-bike I've ever ridden. But it was a solid workhorse that got the job done. That's mostly due to the Bosch Active Line Plus mid-drive motor, one of the best on the market today, silently churning away between the cranks.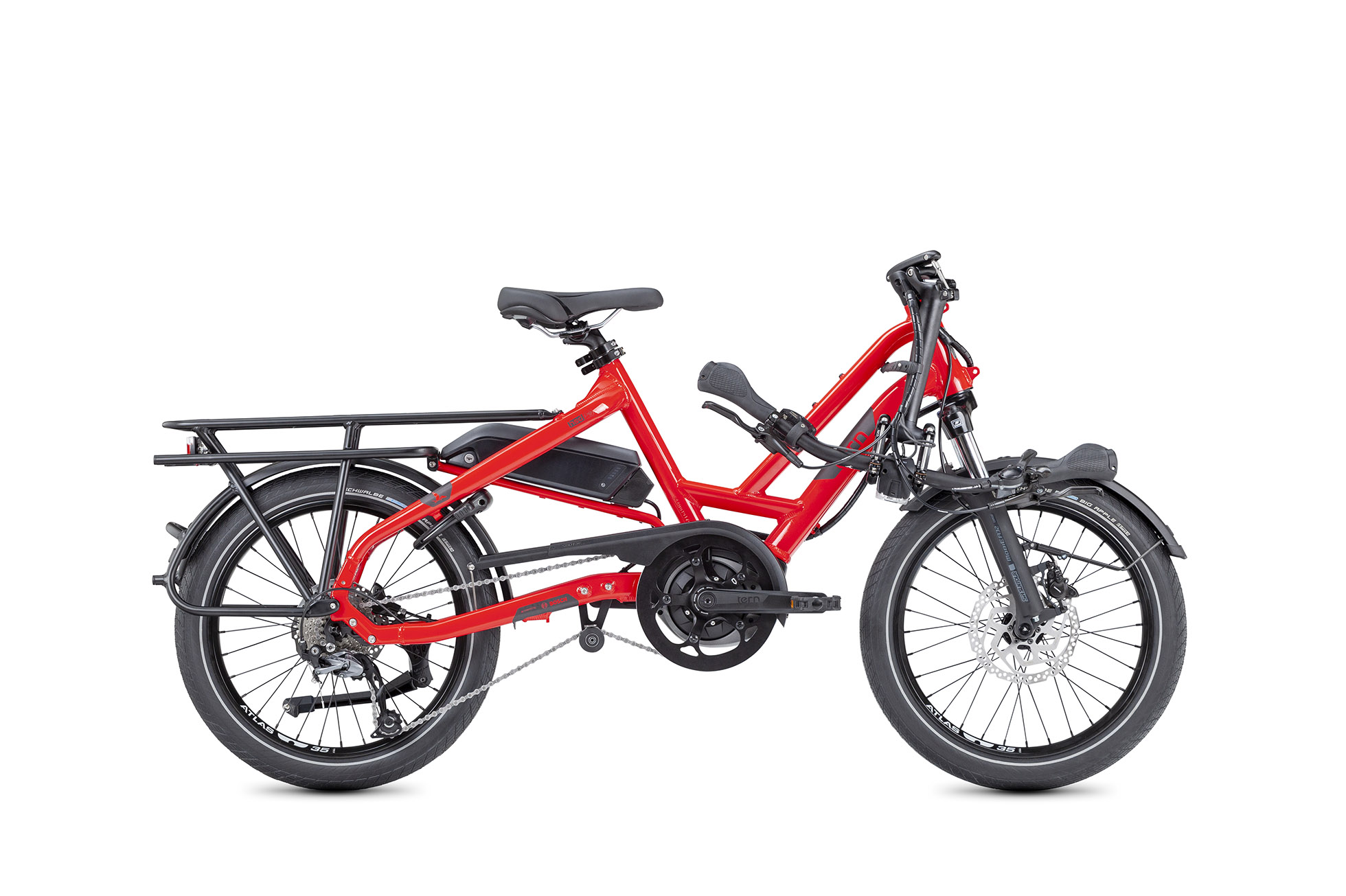 GOOD STUFF
Top-of-the-line drivetrain by Bosch
Capable of hauling kids or cargo
Easy to store
Highly flexible
BAD STUFF
Not affordable
Underwhelming range
Sluggish
But it's also because the HSD is an extremely flexible e-bike. The low-step frame combined with the adjustable handlebars and seat post, as well as a custom SunTour front suspension fork, help make this a bike that can easily be passed around among family members or friends. Riders of all shapes and sizes will feel at ease on the HSD.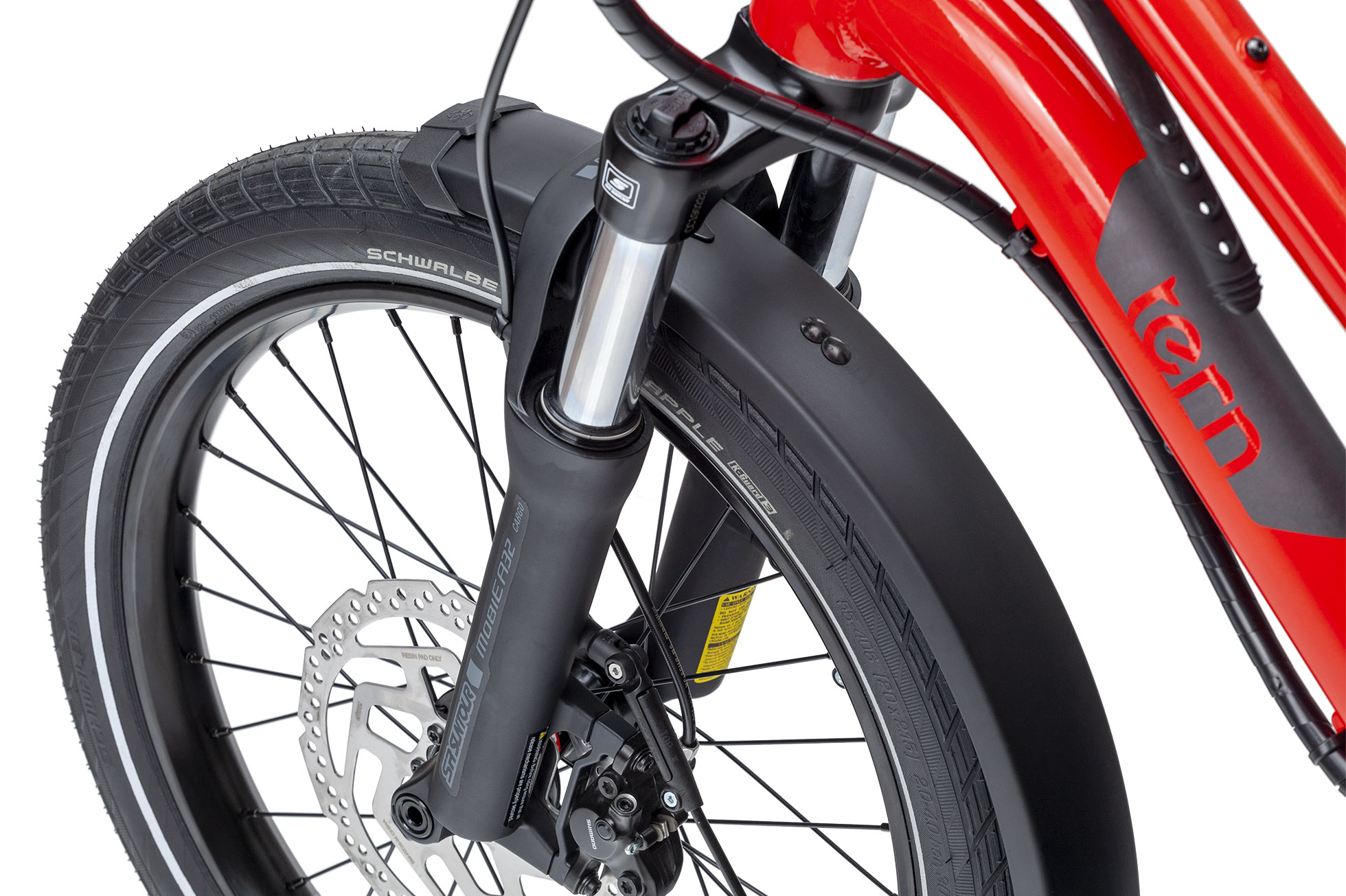 If it looks a bit shrunken down for a cargo bike, that's by design. Those in need of something larger can level up to the Tern GSD, which has an extended rack that can carry even more stuff than the HSD.
The HSD barely demanded my attention, nor did it draw any stares from passers-by or take up too much space in my garage. And while the $3,199 price tag means this won't be an affordable option for many, you do get a lot of bike for that price.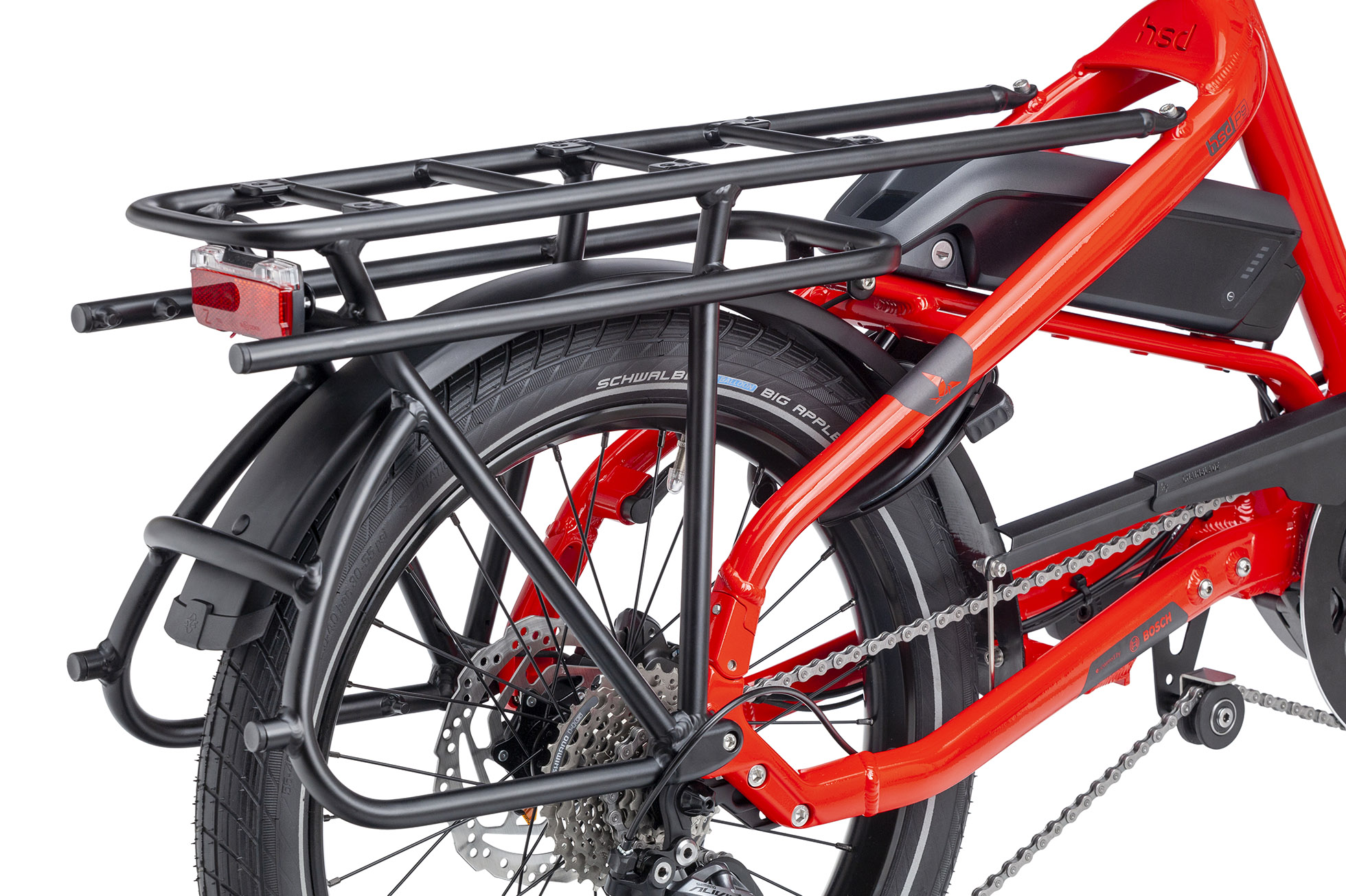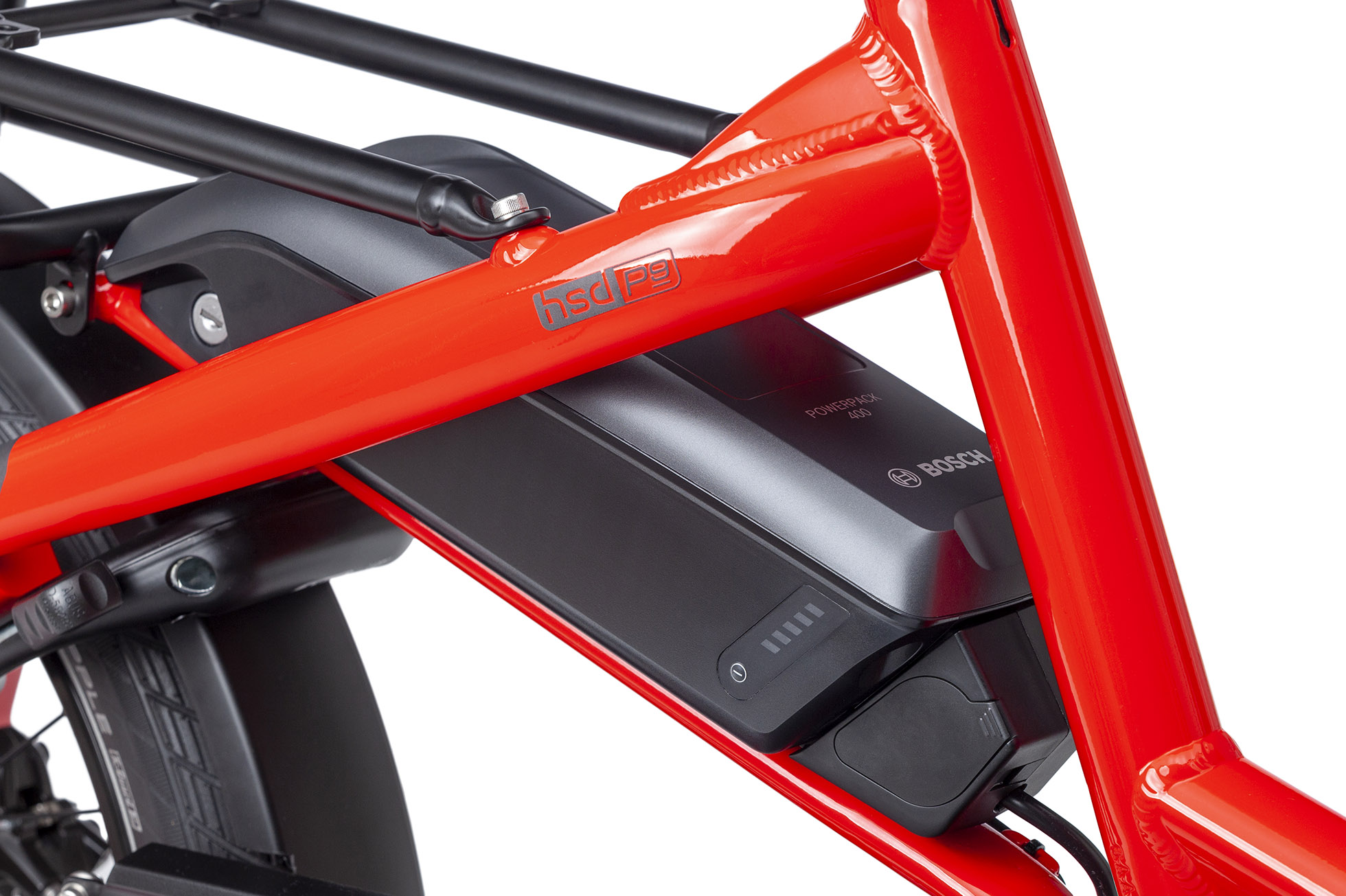 Tern got its name when several founding members of the company were hanging out poolside after a bike conference in Las Vegas, drinking beer and talking about the 2010 surfing documentary 180 South, which includes a deep discussion about how people live with nature.
Cycling through some possible names for their nascent company, the group eventually settled on Tern, the name for an Arctic migratory bird that is lightweight, a global traveler, and long-lived. It was also a homophone for "turn," which fed into the group's idea of "turning around and moving forward to face the challenges head-on," according to Tern's website.
Tern, which is headquartered in Taipei, Taiwan, fancies itself an urban transportation company, but it's mostly known for its non-electric, folding bikes. In August 2014, the company announced its first electric bike, the eLink, which weighed 46 pounds (21 kg) and could fold in under 10 seconds. The following year, Tern launched its first lineup of electrified models using BionX motor systems. Later, the company shifted to using more popular powertrain systems by Bosch and Bafang.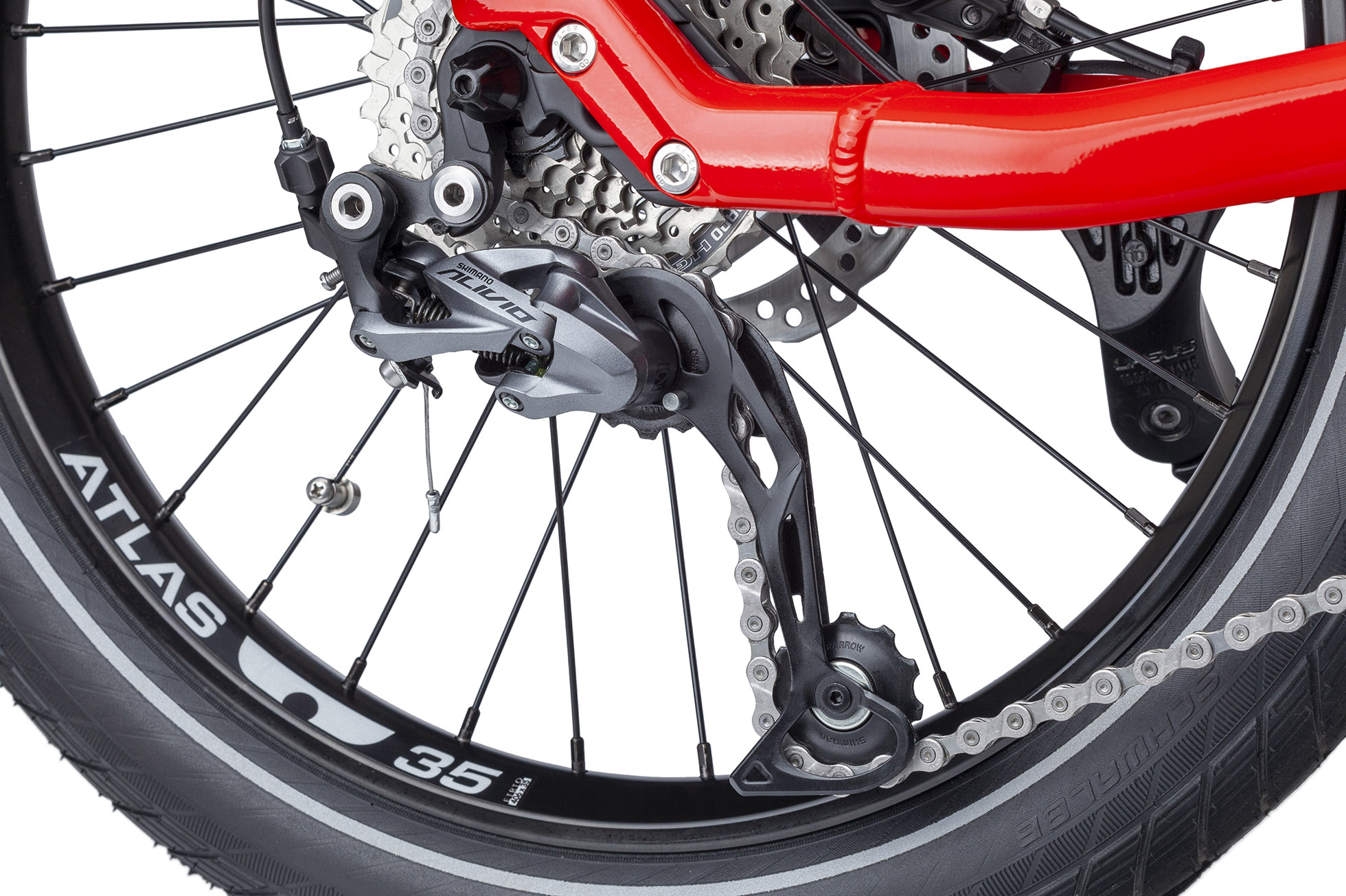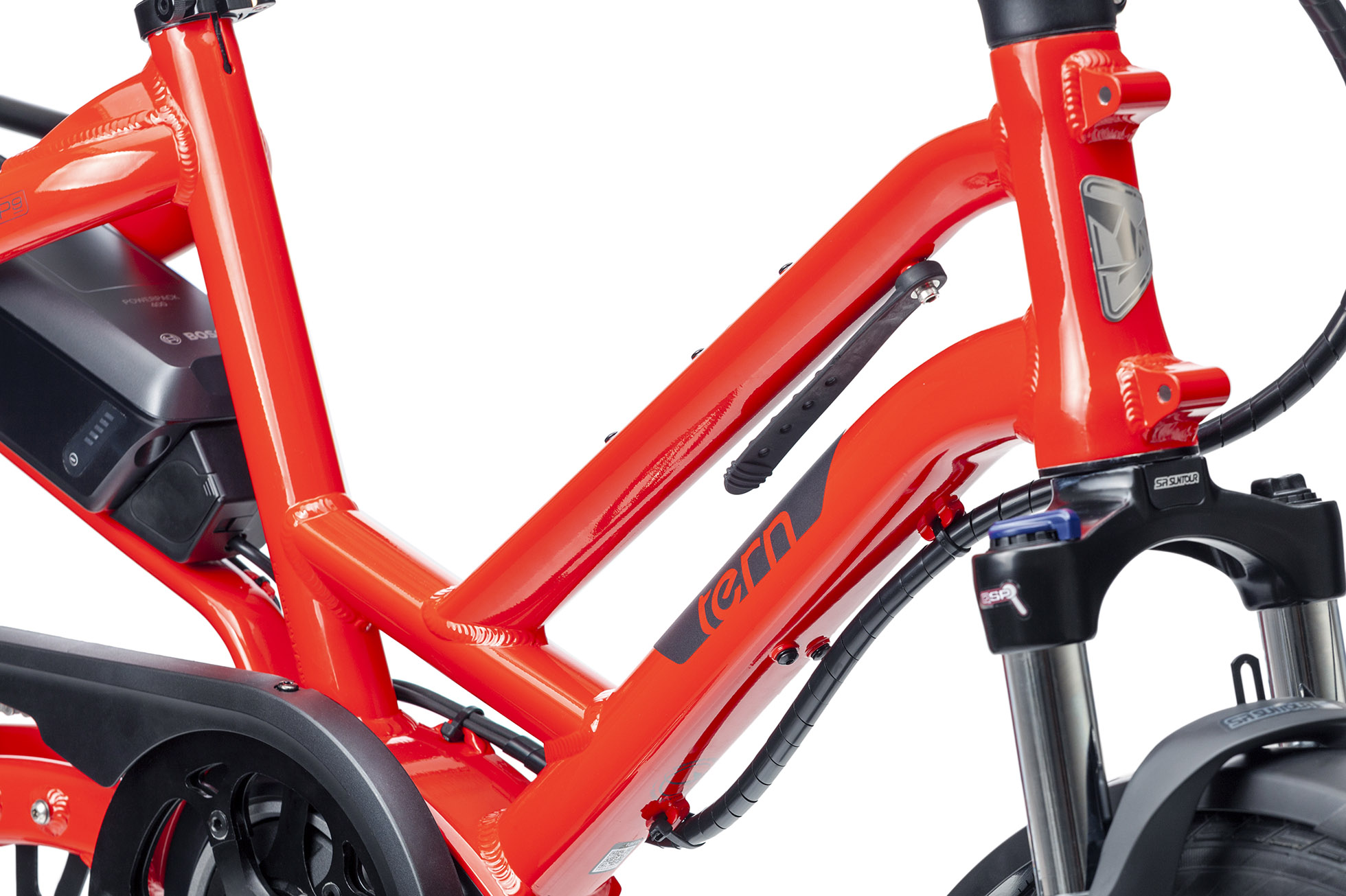 The HSD P9, which first came out in 2019, is described as "enormously useful [and] surprisingly small." Indeed, the HSD is a great bike for anyone looking for cargo-carrying power without those cumbersome cargo bike specs. It's not exactly lightweight, clocking in at roughly 56 lbs.
Buy here