Wonderwall transforms retail spaces around the world. Founder Masamichi Katayama's vision, admired by clients like Bape, AMBUSH®, Uniqlo, and Kaws, combines cultural influences with intimate collaboration and avant-garde instincts.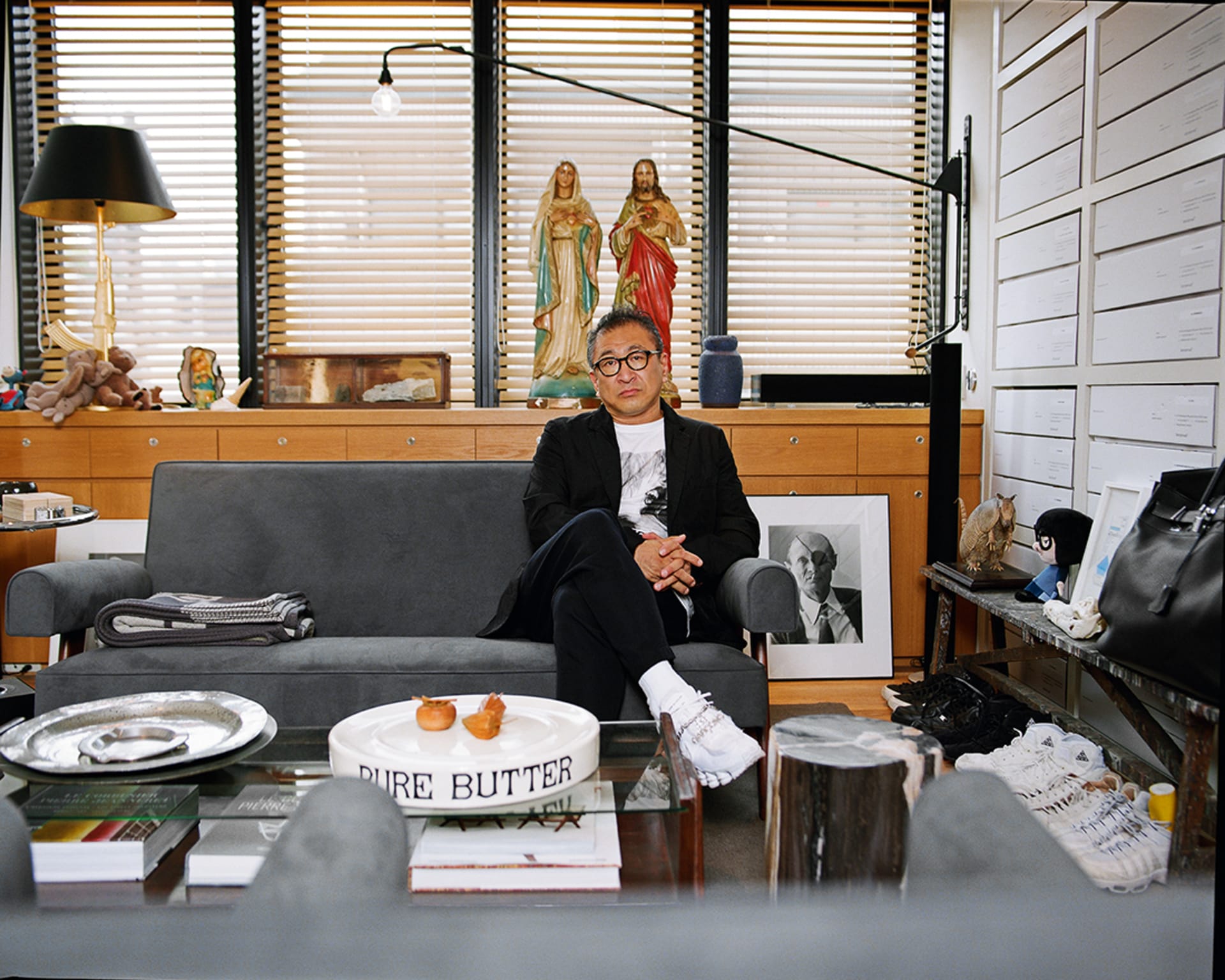 Growing up in the suburbs of Okayama, Japan, Masamichi Katayama first witnessed the impact of design at his father's furniture shop, Kotobuki-ya. It was there, nestled within the five stories beneath their home, that the future designer observed locals picking out interiors, often in the form of unassuming bookshelves or tables. "My father was such a hard worker, and he even worked on the shop's holidays," remembers Katayama, founder and principal of Wonderwall Inc., a prestigious studio based in Tokyo. "My entire family was very committed to the business, and when the business was going well, we were all happy."
Today, at age 52, Katayama is his family's wildest dream. As an internationally acclaimed interior designer, he's transformed spaces for clients like Uniqlo, Thom Browne, and Pierre Hermé. He's also created lighting and furniture for Cassina and Cibone. In the streetwear world, his name comes up in reference to projects with NIGO®, Kaws, Colette, and AMBUSH®. Based in Tokyo's upscale Aoyama neighborhood, the Wonderwall operation neighbors the glossy stores of fashion clients for which he remains in high demand.
Fashion was an alluring entry point into design during Katayama's teenage years. "I used to read fashion magazines like Popeye and Brutus, imagining myself going to shops in Tokyo or Osaka," he recalls. Though Katayama spent his childhood playing baseball (and dreamed of going pro), his father hoped he'd take over the family business. So he sent his son to university in Osaka, where Katayama found the interior design education to be too rigid. Instead, he gravitated toward the edginess of rock music and Japanese counterculture.
Katayama thought of Osaka as the "punk mecca of Japan," he says, which made it fertile ground for expanding his education. To this day, the southern city neighboring Kyoto maintains a youthful, free-spirited reputation.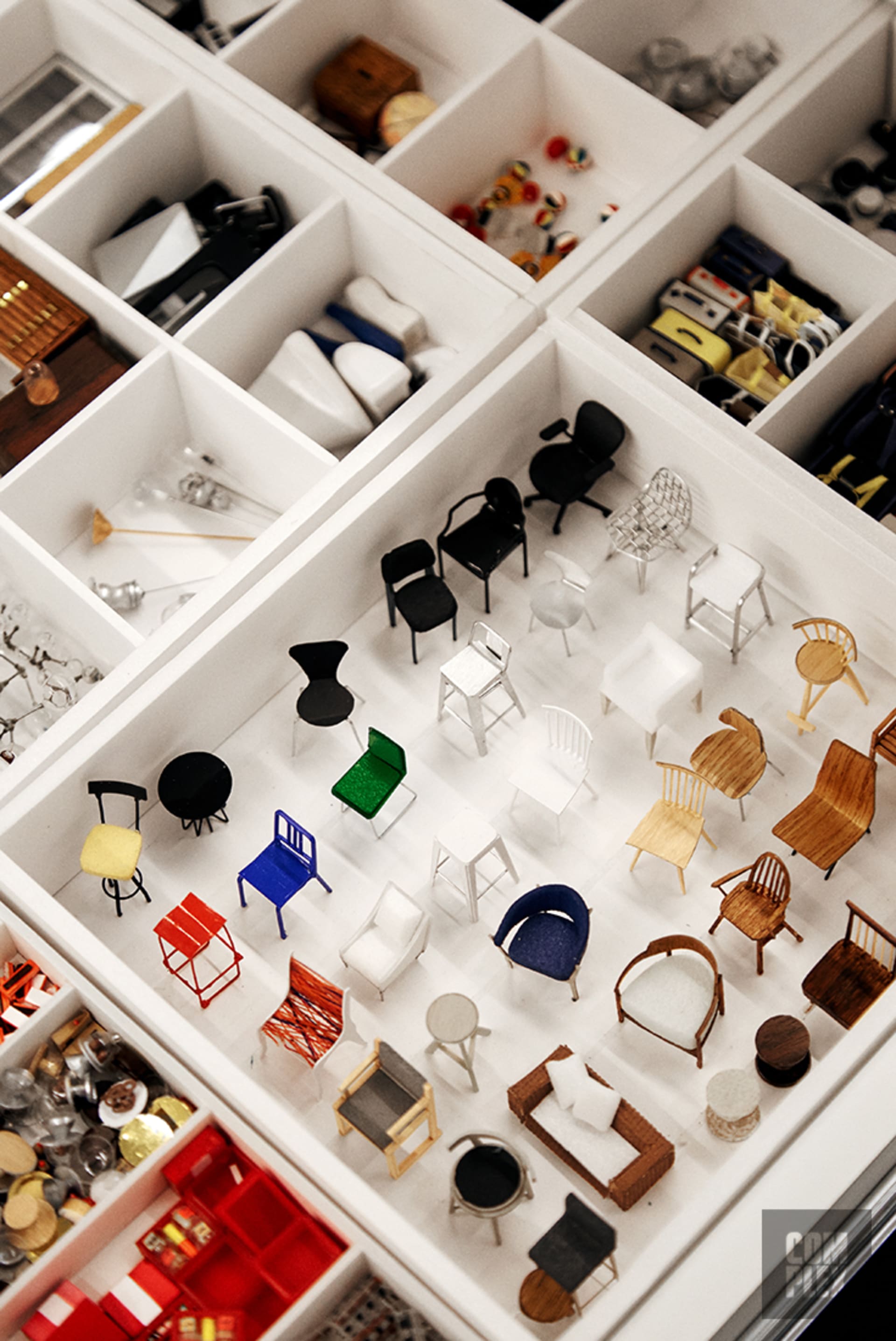 "I listened to The Clash, The Jam, XTC, Talking Heads, and so on," he says of those days. "Some of the first 'design' I enjoyed was that of vinyl record sleeves. I'd find out who created the cover art or who designed the bands' jackets. That was the post-punk generation, and Japanese punk also had a very distinct flavor."
The crossover of underground music and fashion fueled avant-garde expression from Japanese artists in the '80s and '90s. Some of it was in reaction to circumstances created by the fall of Japan's "bubble economy"; a harsh downturn that left many disillusioned and out of work. Katayama remembers the ascent of Japanese fashion brands like Comme des Garçons and Yohji Yamamoto, which were gaining global recognition. Architects like Tadao Ando and Shin Takamatsu also left a mark on Katayama, who, like many creatives, was focused on finding new ways to rebuild.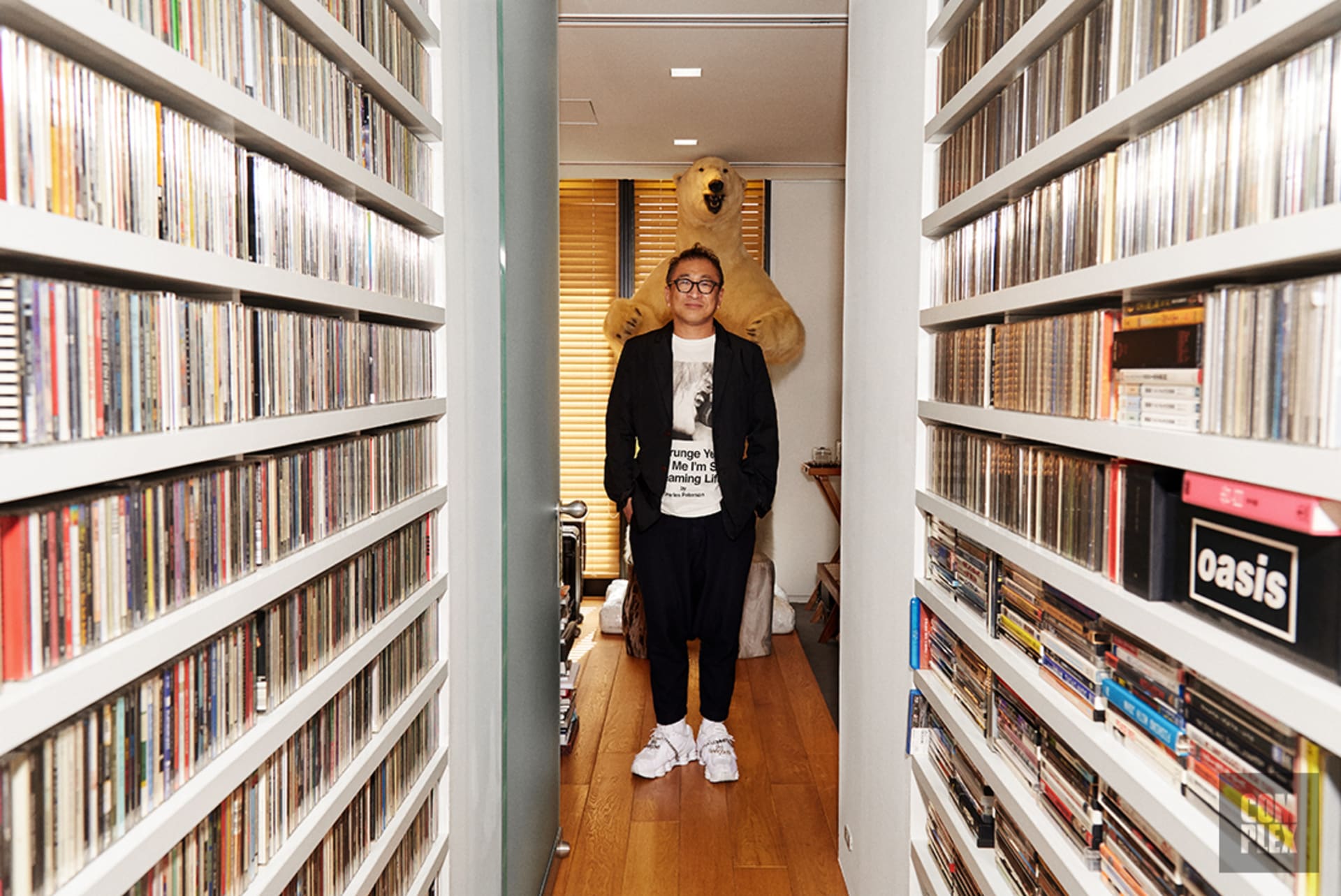 The cultural output of this era opened Katayama's eyes to what was possible in interior design. "Everything crossed over, and I thought it was my fate to go into the design industry," he explains. "I realized that interior design includes fashion boutiques, clubs, discos, and cafes. It was all so hip in Japan, and I was lucky to be exposed to it."
Upon graduating in 1987, Katayama worked for various interior design firms in Osaka for a year before moving to Tokyo. He worked for other firms for two more years before going freelance at age 24. That same year, in 1990, he took a brief break to see some of the world he had dreamed about, including the Manhattan skyscrapers he first admired on a poster he hung on his bedroom wall. Using discount airline tickets, he traveled for two months and visited the Grand Canyon—"a beautiful form which designers can never create," he says.
"For me, design is not work. it is myself. i will be engaged in design until i die."
Even before his trip, Katayama had been thinking about formalizing an independent company, in order to field more compelling opportunities. In 1992, he and two designer friends co-founded the firm H. Design Associates in Tokyo. Though they were more efficient as a trio, their projects were generally small and sparse, due to the economic crash. After a few years, their styles and client preferences became more individualized, which partially led Katayama to strike off on his own and establish Wonderwall in 2000. Though many assume he named his company after the popular Oasis song, Katayama says that he simply liked the way "wonderwall" sounds. He also says that, at the time, he was listening to a lot of Stevie Wonder, as well as George Harrison's soundtrack for the 1968 film Wonderwall.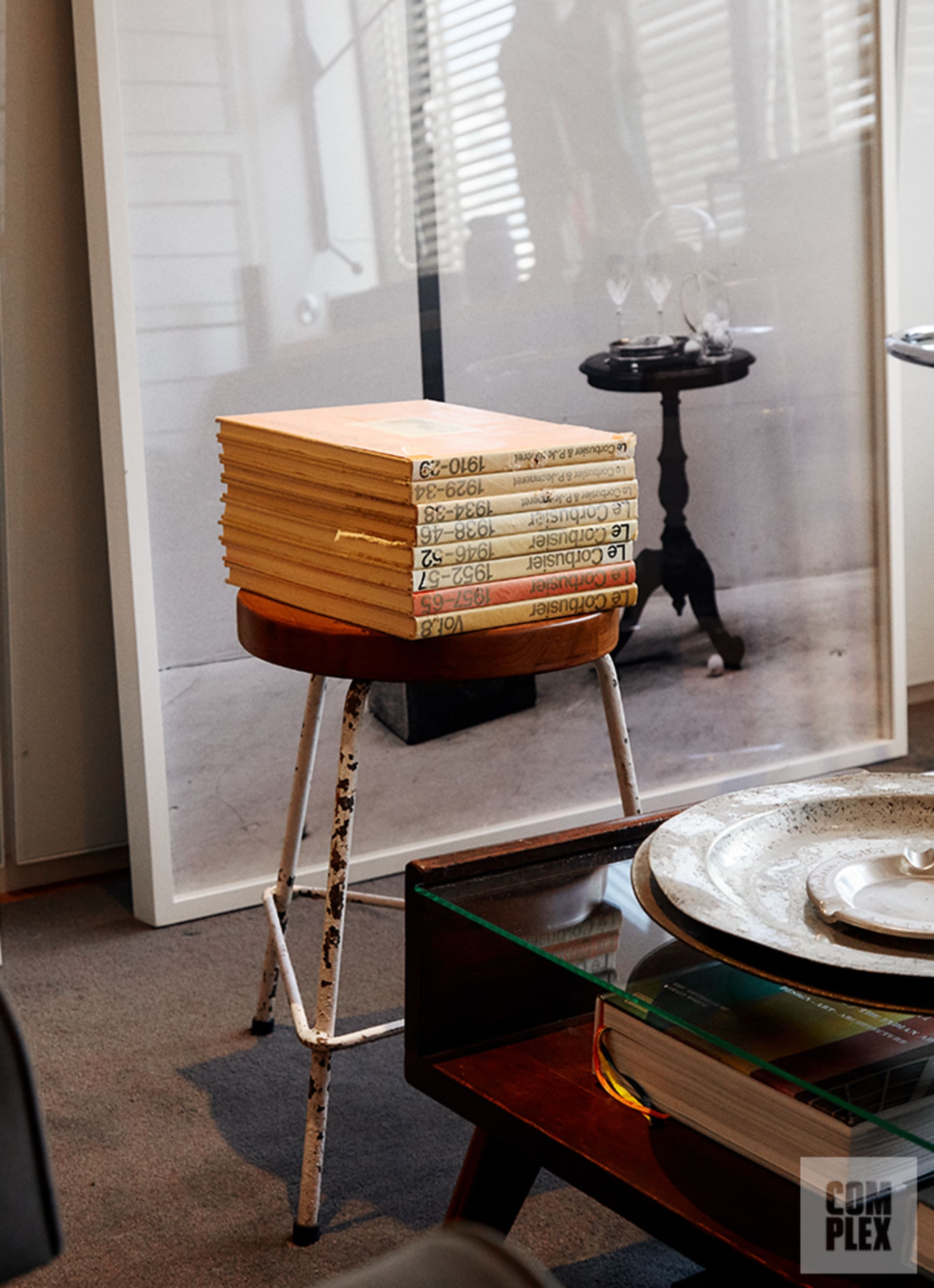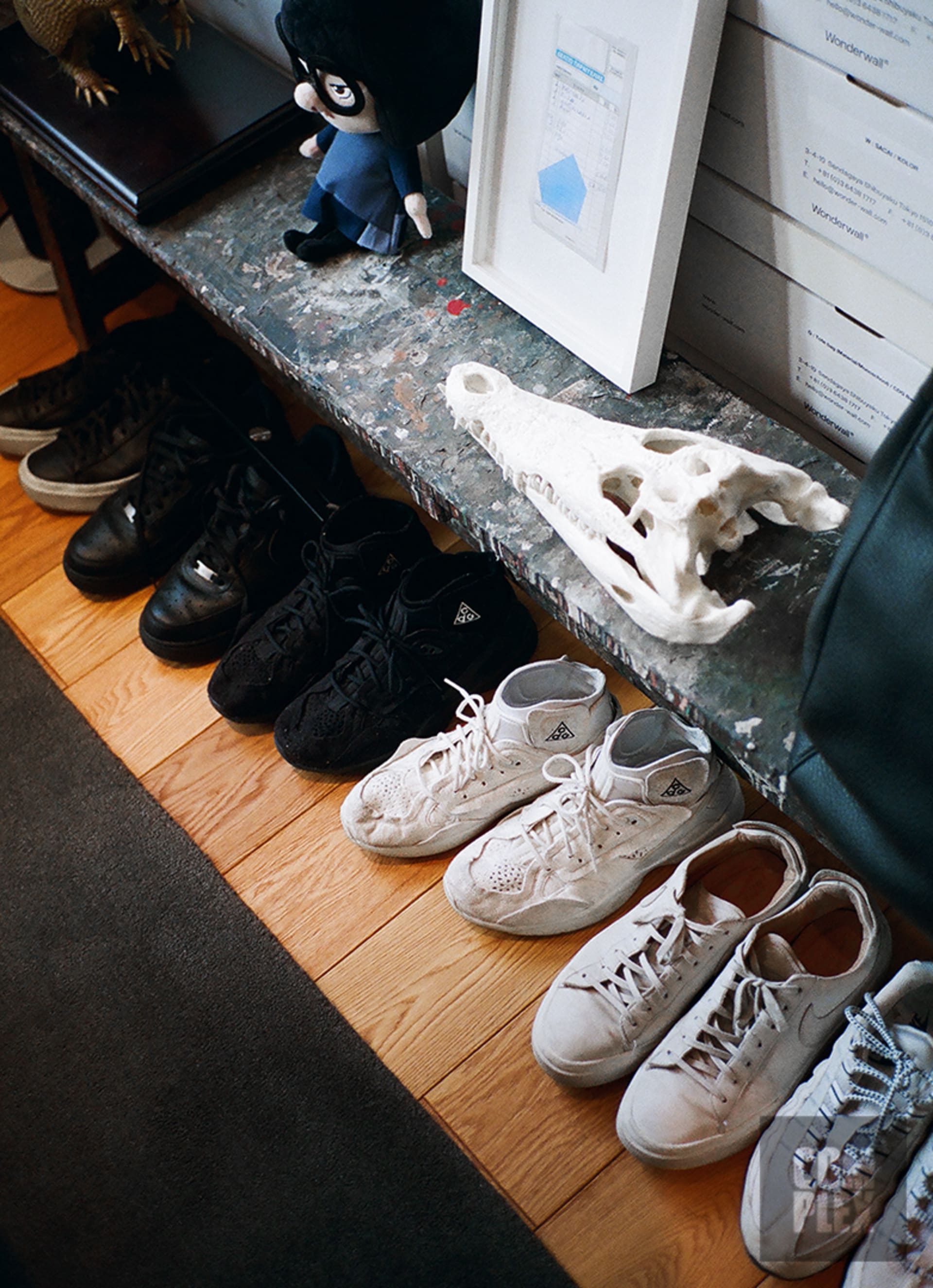 Just before starting Wonderwall, Katayama got a career-defining opportunity that he took on solo at H. Design Associates. In 1997, a mutual friend introduced him to NIGO®, who was looking for an interior designer. Katayama had seen the 26-year-old NIGO® in magazines and agreed to meet him at his office. They hit it off right away. "I found him to be a quiet man with a strong will," recalls Katayama, who was given creative freedom to renovate NIGO®'s Nowhere (Busy Workshop ® Harajuku) store, which NIGO® had opened in 1993 with Undercover's Jun Takahashi. "NIGO® gave me very few requirements and no design restrictions, and I was happy, because I had wanted a project like this for so long," explains Katayama. Nowhere removed window displays in favor of mystique, followed by an area to wait in line to enter the store—an expected byproduct of its coveted wares and perhaps a choice that served NIGO®'s predilection for extreme exclusivity. Once inside, visitors would enter a corridor before seeing the store's spaceship-inspired interior.
That first store turned into a long-term collaboration on over 60 Bape retail projects. Together, NIGO® and Katayama pushed retail design beyond predictable merchandising techniques and instead displayed products like art pieces in a museum. In one of Tokyo's Bapexclusive stores, finished in 2005, multicolor Bapesta sneakers were encased in glass on a rotating conveyor belt, with a mirrored ceiling, as if to multiply the product's associated desire and status. In another room, signature Bape camouflage covered the ceilings above undulating white tiles and a rainbow staircase.
"Working with NIGO® opened my eyes to how conventions and preconceptions limit our ideas," says Katayama. "Creating Bape stores was not just about planning or design. It was about NIGO®'s sensibility for the quality of the execution. Our work together was original and didn't follow market trends or stereotypical retail formats. He taught me to choose what you think is right and to create your own rules." Though there's no way of knowing the exact reach of the stores' radical influence, other brands implemented similarly bespoke, experiential interiors in the years that followed. "In the beginning, I was surprised that design executives from large corporations visited the very first store [I worked on, Nowhere]," admits Katayama. (Katayama and NIGO® continue to work together today; recently, Katayama designed NIGO®'s atelier in Kyoto, Japan.)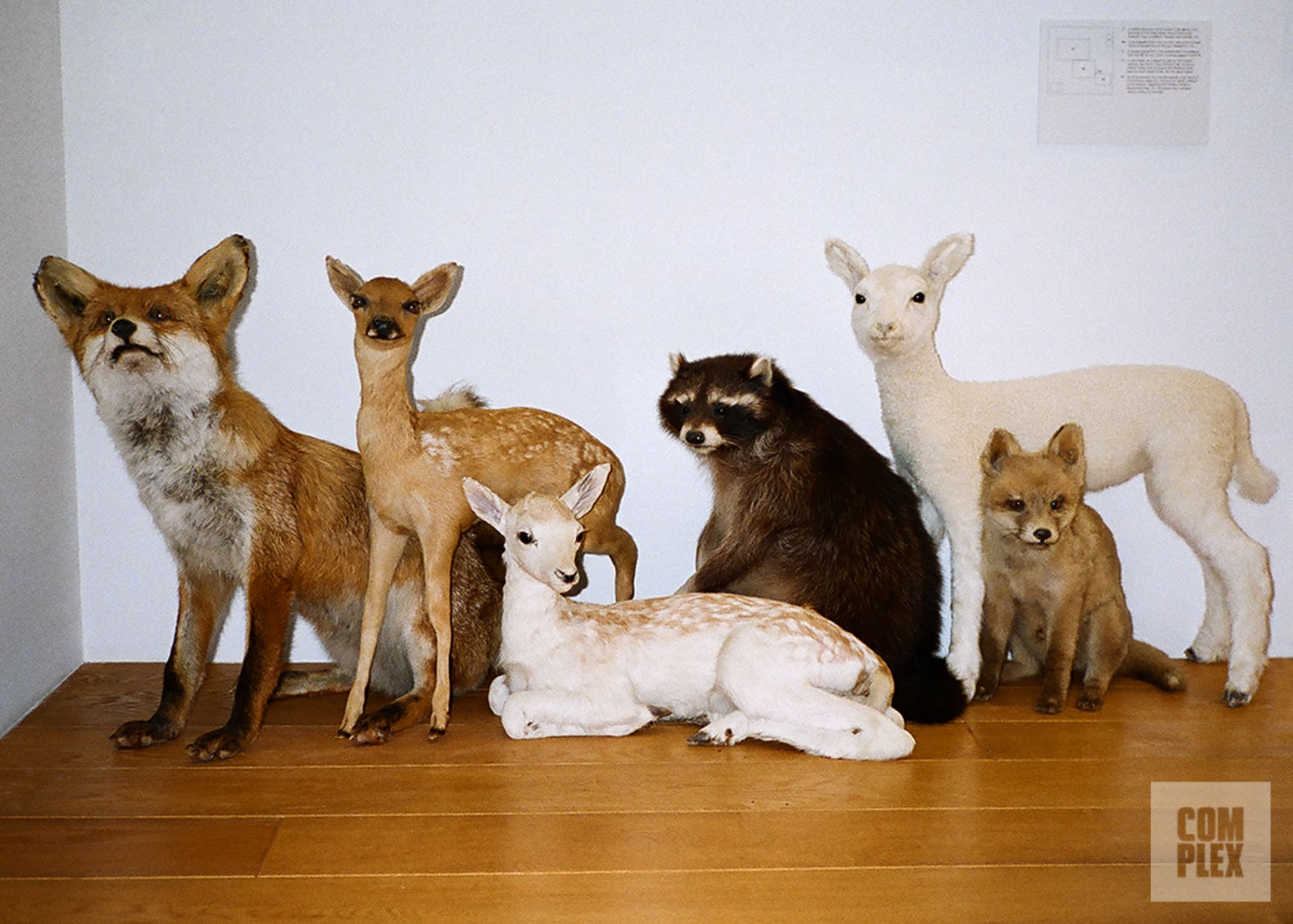 While still working on Bape stores, NIGO® introduced Katayama to the artist Brian Donnelly, known as Kaws, at his Williamsburg studio in 2003. At the first meeting, Katayama bought multiple UNTITLED paintings. After forging a friendship, Donnelly asked Katayama to design his OriginalFake store in Tokyo in 2006. Later, in 2013, Katayama was asked to reimagine Donnelly's studio in a way that would give him space to work on big paintings with natural sunlight. "I tried to make it the easiest studio to use and also the most comfortable for him," says Katayama, who maintained the neighborhood's characteristic brick facade while creating an open, gallery-like space inside. "I felt like I was making my own studio."
Just as his project for Kaws became deeply collaborative, Katayama says that he learns from all of Wonderwall's clients, including big-name ones like Uniqlo. From working with the Japanese retailer on multiple global flagship stores since 2006, he was fascinated to see that purchasing behavior is largely indistinguishable by country. When redesigning the three floors of beloved Parisian store Colette in 2013 (after originally being contracted for only the ground floor), he observed the generous hours that its founders, Colette Roussaux and Sarah Andelman, spent adjusting visual merchandising (or "keeping fresh vibes," he says). "A store is a living thing," explains Katayama. "It will droop if you do not take care of it. This is the true essence of the retail business."
"We wanted to renew Colette, to bring a certain energy and a new message," adds Andelman, who met Katayama through Kaws. "He helped us find the answers. For me, Katayama represents clarity. Through his use of strong materials like stainless steel and glass, he manages to create environments where the customers feel good…and also want to shop!"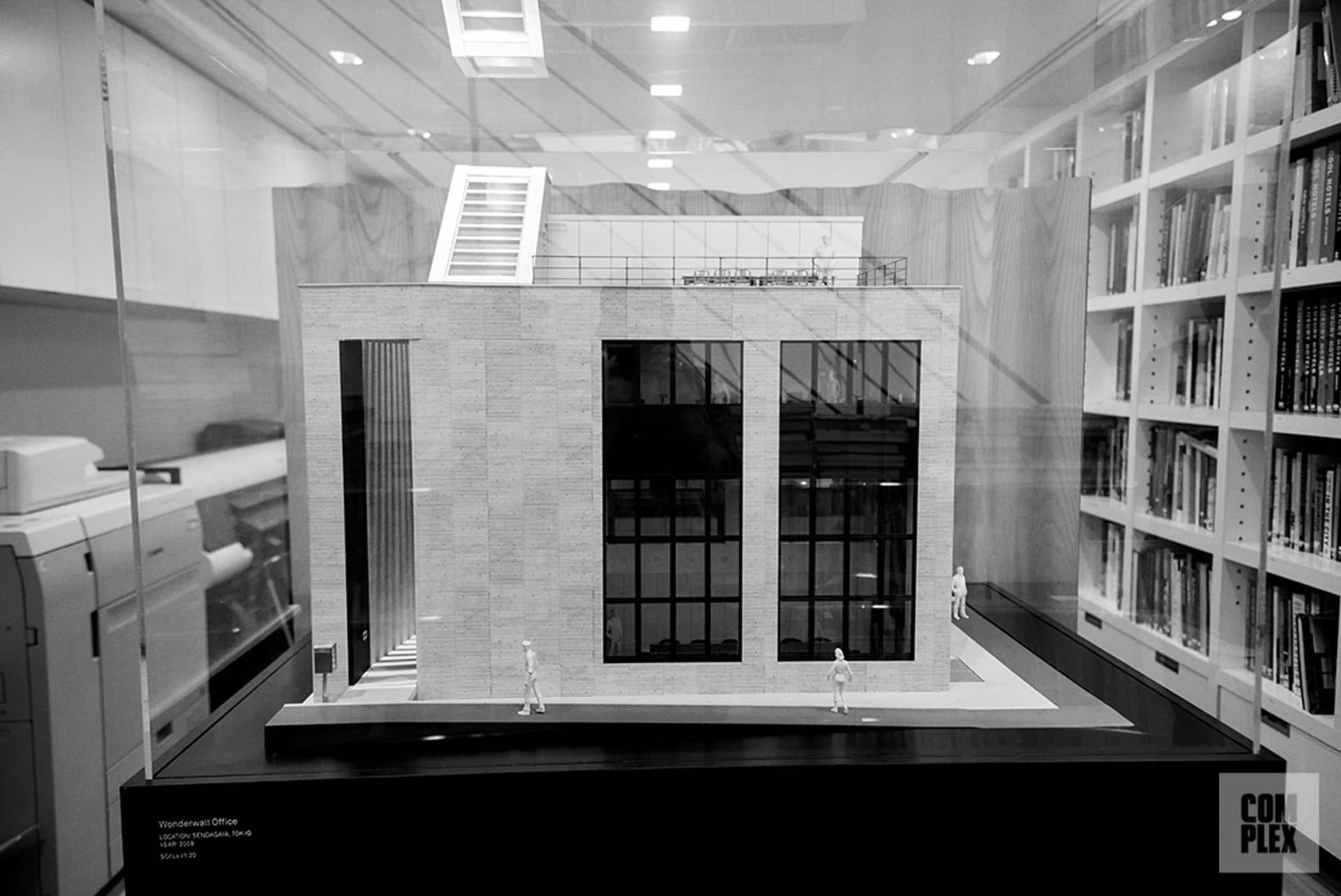 The range of Wonderwall's retail clients is impressive and united by this reciprocal education process. Katayama has a reputation for understanding a client's history before elegantly suggesting new approaches. "Some of our clients even say, 'Forget every design you've ever created; we want you to create something completely new for us,'" says Katamaya. "Smaller brands often focus on artistic values, while bigger brands typically focus on economics. However, there can be a balance between the two."
Katayama's distinct approach is best summed up by his friend, Taro Nasu, an esteemed gallery owner in Tokyo. "Katayama is a venturer, as well as a border jumper," says Nasu, who is also from Okayama and first met Katayama during his gallery's exhibition of photographer Taiji Matsue. "Katayama explores the possibilities of products, services, and his clients' views through the power of interior design," adds Nasu. "His curiosities and playful mind are the driving forces behind every creation."
Today, Katayama is also a full-time interior design professor at Musashino Art University, a setting where he is "always inspired to be with creative minds, regardless of age," he says. "I prefer to be connected with the designers of tomorrow." In 2016, he completed AMBUSH® Workshop's flexible store environment in Shibuya, with a table and shelving that look suspended in air. Its founders, Verbal and Yoon Ahn, had just expanded their jewelry line to include clothing the year before. "We all age, and I have never tried to deny it," Katayama adds. "The younger generation gives us an important, new perspective."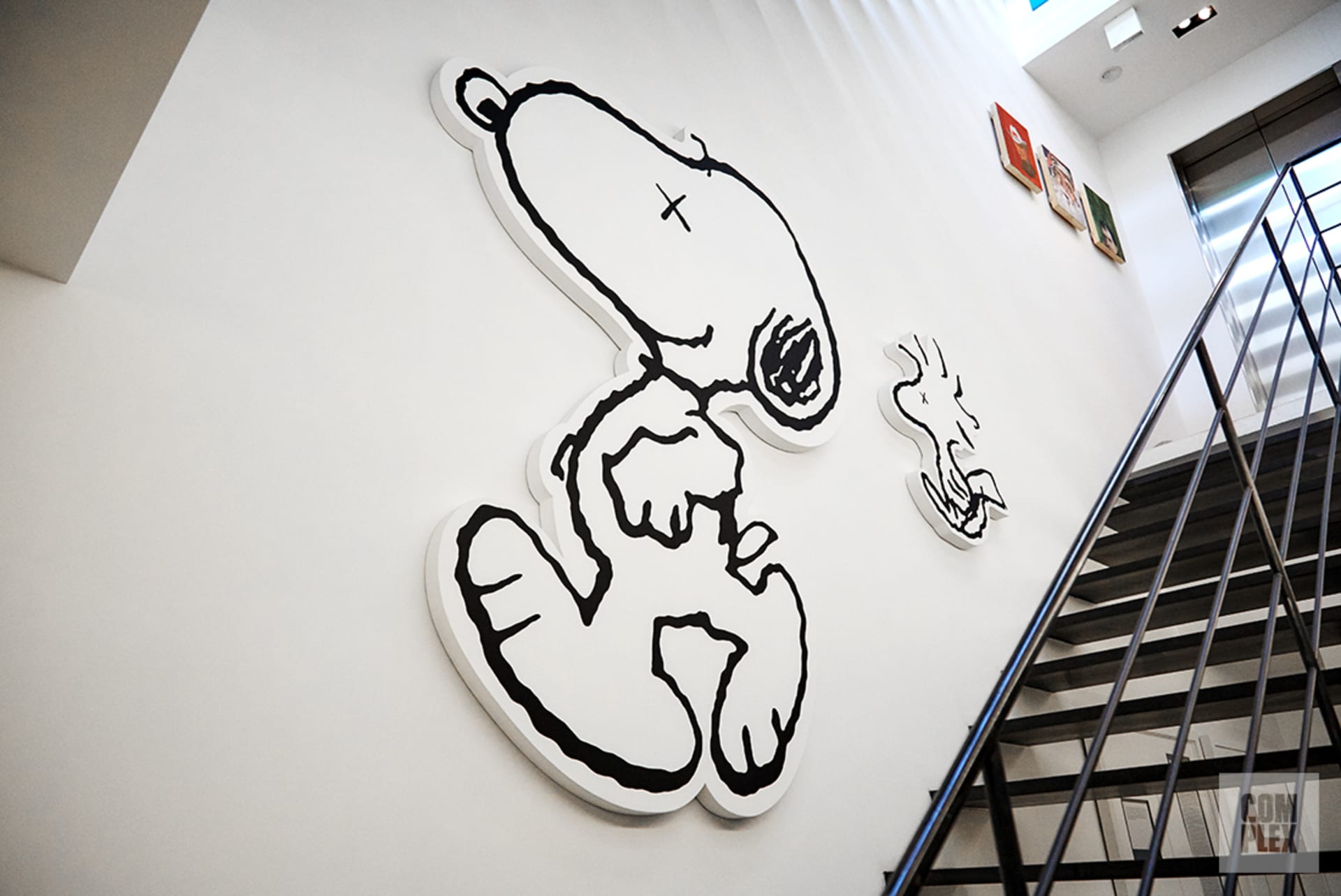 It makes sense, then, that one of the most impressive Wonderwall spaces is the design firm's Tokyo studio itself, with both the interior and exterior designed by Katayama. It's also a peek into his personal style—and his eye for cultural ephemera. There are white Air Force 1s tucked underneath a bench, a row of Nike x Comme des Garçons collaboration sneakers at the top of a stair, and clothing by Comme des Garçons, Margiela, and Supreme. He also has over 8,000 books and more than 10,000 CDs organized on neat shelves. The CD collection has rock classics from his teenage days, in addition to albums by JAY-Z and Paris Hilton. Though he recently discovered and began using Apple Music, he says, "I usually prefer CDs so I can feel the artists' thoughts."
Beyond his apparel, books, and music, Katayama has around 500 pieces of art, furniture, and antiques. His art collection includes work by Simon Fujiwara, Takashi Murakami, and Ryan Gander, and though many pieces are in storage, he rotates them frequently. In his main workspace, there's a famous Christopher Wool print that cheekily reads, "Fuck Em If They Can't Take A Joke." While a Kaws "Snoopy" painting borders a stairwell, there's a Kaws "poop" piece above a toilet in one bathroom, made after Katayama saw the original, giant version of it in an exhibition.
There's a joyful energy that surrounds Katayama and this mix of what he wears, collects, and makes—all under the same roof. "I cannot imagine doing something other than design," he says, when asked about what lies ahead. "For me, design is not work. It is myself. I will be engaged in design, in some way, until I die."