Edison Chen may be a little bit older and a little bit wiser, but that doesn't mean he doesn't have anything polarizing to say anymore. Having left behind the glitz and glamour associated with being a movie and pop star in Asia to focus more on fashion endeavors like CLOT, VLONE, Anti Social Social Club and Emotionally Unavailable, his unique viewpoint still comes through — you just have to press him on the issues and aspects of life that mean the most to him.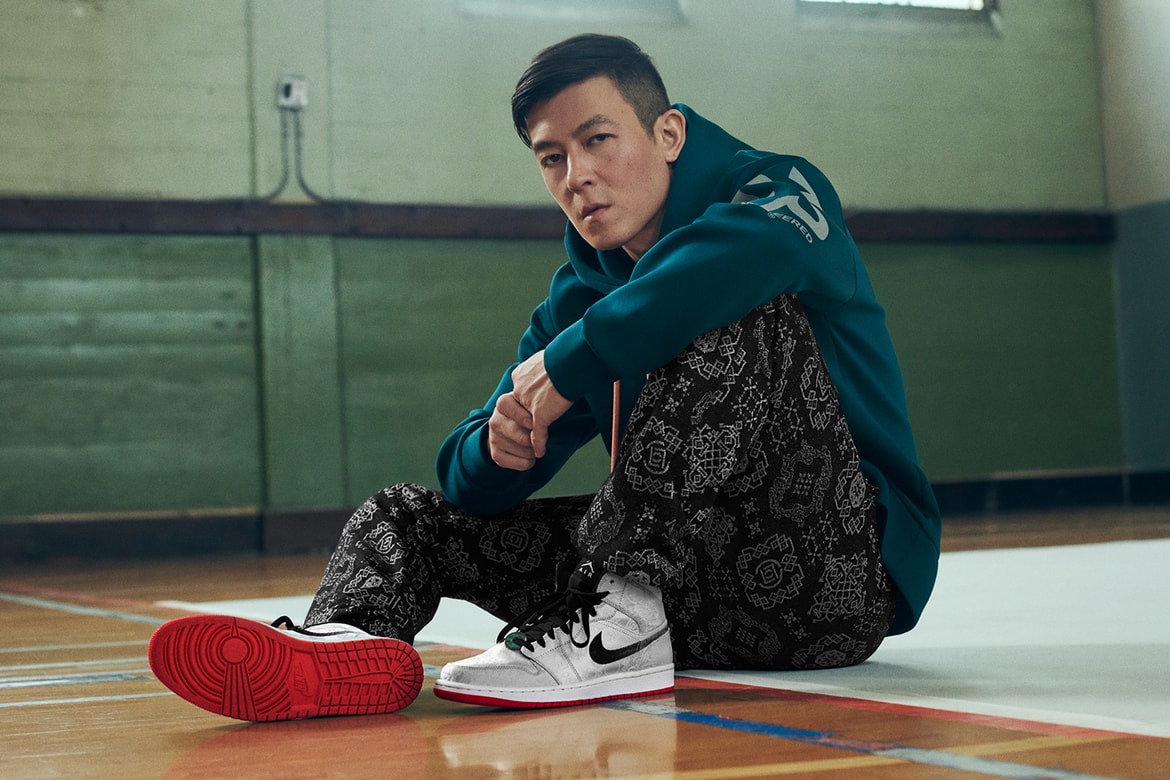 Studio 4 at Milk Studios in Hollywood gives you the visual impression that you've left behind the outside world – chock full of colorful advertisements and street noise — and can finally imagine a place where you can wear what you want and say what you want without fear of judgment. That is to say, it's a place that is a blank slate; white, almost too white, so that those that are setting up for the photo shoot and arranging lights to test camera exposure pop from the colorless stage as if infiltrators to the serenity.
I'm here to speak with Edison Chen, a creative who is responsible for populating fashion, music and cinema with bouts of color that are distinctly unique to the 35-year-old who calls Los Angeles home. Equal parts a vital component of clothing entities like CLOT, VLONE and Anti Social Social Club, there is also the part of Chen who remains a worldwide icon for his work in Chinese film — where he appeared in the popular Infernal Affairs trilogy — as well as those who know him for his impressive discography in the music business, in which he sings and raps in both Cantonese and Mandarin.
Chen strolls into Milk Studios in a black T-shirt, tan sweats and flip-flops. He greets everyone enthusiastically and seems thankful to even have made the photoshoot, given his location only 24 hours earlier. He tells me that he made the last flight out of Hong Kong in the waning hours before Typhoon Nida unleashed 90 mile-per-hour winds and forced the cancellation of 180 flights to or from Hong Kong's airports. It seems particularly fitting that Chen's salvation from the storm was Los Angeles. In the wake of a photo scandal in 2008 that threatened — and continues to derail — his Chinese movie career, the City of Angels served as a safe haven from the Asian media which chastised Chen for the release of several personal photos after he had taken his computer in to be repaired.
In the days after his personal files were released, news about Chen's scandal populated the front pages of Chinese newspapers, despite a series of winter storms which had affected large portions of southern and central China from January 25 to February 6 and which, according to some reports, accounted for 129 deaths. "I love LA," Chen enthuses. "I wouldn't be sane if I didn't live in LA. There's community here. And [I have] peers where I sit back and think, 'I don't even want to do that, because you do it so well. I just want to watch it.' LA is definitely my home now and I'll probably call it my home for a very long time."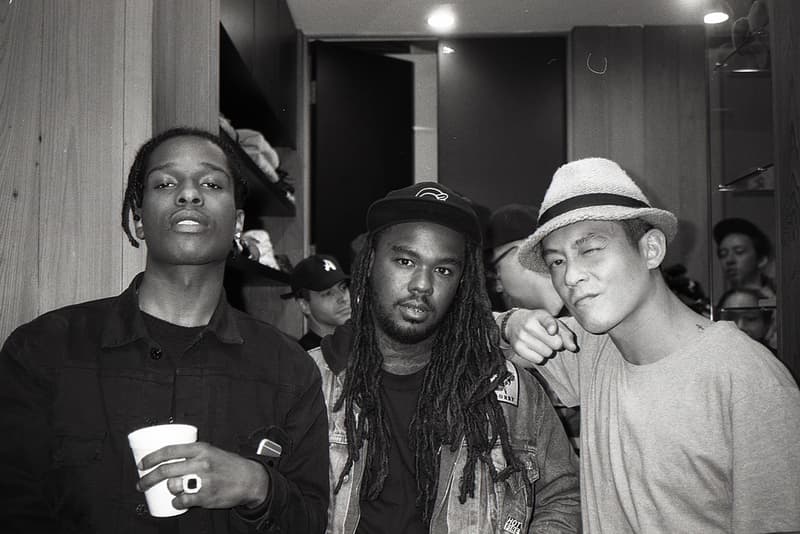 Despite his tense relationship with the Chinese media, it's still an integral part of building out his fashion and media ventures.
"I like to say that when he goes to China, he gets plugged into the Matrix," says VLONE brand manager, Jay Vasquez, one of a handful of brands that Chen has a role in shaping. "He's a total different person. He plugs in there, and he has to stay in his office; he can't go eat, he can't do the normal things that he could in LA. Yeah, in LA people will notice him, but it's not in mass volumes. It will be in a small group. It won't be 200-300 kids lined up outside."
Chen has seemingly left the events of the past in his rearview mirror, but there are still hints that it impacts him to this day. But when he alludes to things that "happened," they register on his face more like a dull ache than something that is still an open wound.
"The thing that I like to tell people that are always fucking with me and trying to watch me is, 'While you're watching me, they're watching you,'" he says.
Although conventional wisdom tells us that "time heals all," one can't help but think that Chen's endless stream of work in fashion was probably the best therapy for him. It's allowed him to channel his anger into something positive. In a United States context, Chen is probably best known as one half of the duo — alongside partner Kevin Poon — responsible for CLOT. Their mission is to be "a creative moment that celebrates individuality and injects life and character to the local culture [and] promotes creativity and inspiring perspectives in hopes of bridging the gap between East and West."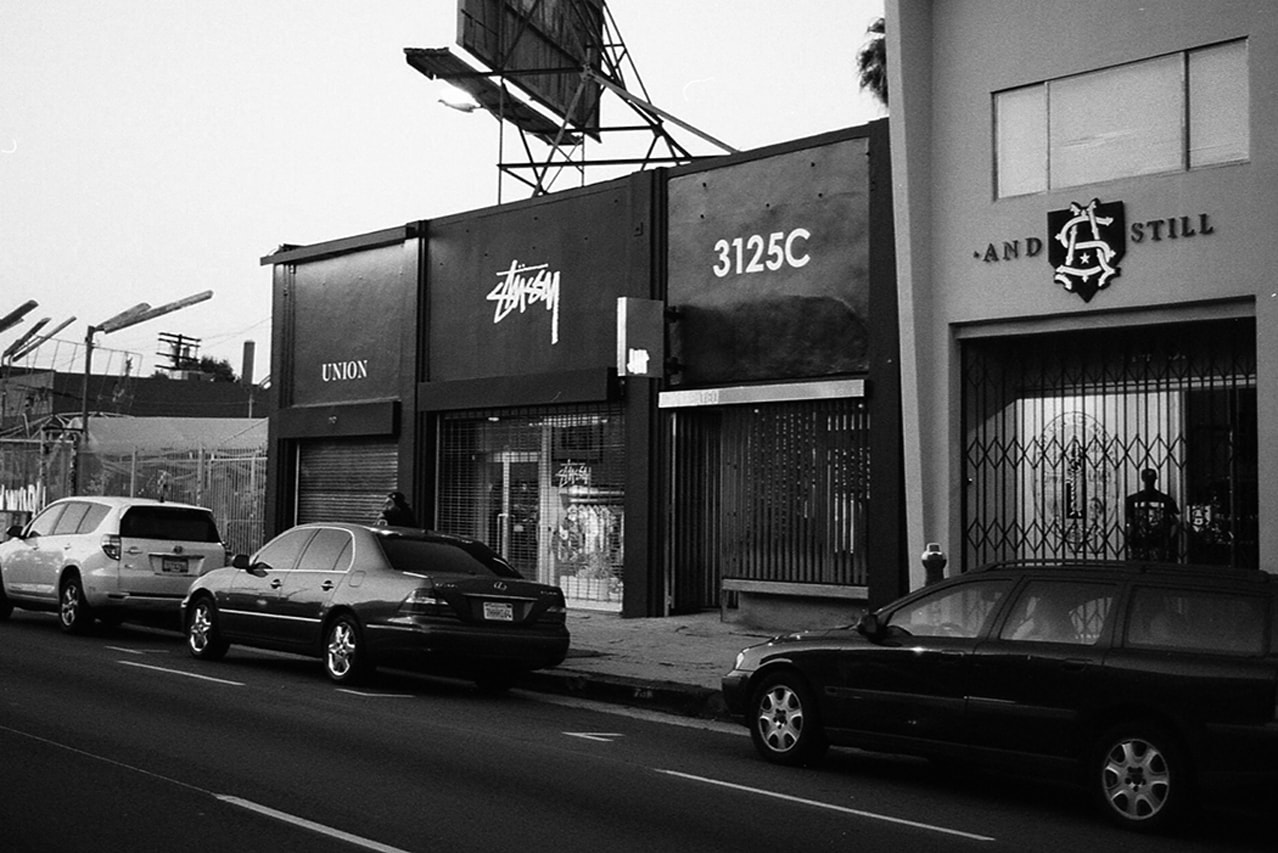 "Everything else – from acting to music to VLONE to whatever – I can take weeks off," Chen says. "But I feel like CLOT, it's my first baby and it means a lot to me how people perceive that brand over the years, and how people have changed their opinion on what we do and what we represent."
Chen has been at the forefront of CLOT's relevance in the streetwear sector for well over a decade. It's a role he jokingly refers to as the "Mickey Mouse" of the operation because of his acceptance that he needs to be the face of the brand.
"For CLOT, I'm always the one standing in front doing the creative job and behind-the-scenes job and working with Kevin [Poon] directly about the financials and how we run the company," he says.
New Age Ethnic is the world we live in now, all kinds of people and all colors of skin all in a melting pot.
The point is perhaps best illustrated by the photoshoot taking place with photographer Kenneth Cappello. Chen is styled in ensembles by brands he works with, like Emotionally Unavailable, VLONE and CLOT. While he chose to obscure his face as a reference to working behind the scenes with EU and VLONE using ALYX masks from Matthew Williams's upcoming Fall/Winter 2016 collection, "Natural Order" — which are made from vintage cigarette brand tees like Camel and Newport — his face is unhampered when he dons his CLOT wardrobe. "[The masks] allow me to be in different roles," he says. "I love to act, and I'm not saying that I'm acting when I'm doing these jobs, but it lets me assume something different than I have to deal with every day as me. It's more like being able to extend who I am via a different vehicle. It's not like a superhero feeling. It's more like being able to go to the sandbox to play."
In recent months, CLOT has only grown — evidenced by their "New Age Ethic" show in Paris — amongst the graffiti-laden streets of the Place de La Republique and a subsequent pop-up shop featuring their trademark spin on a pair of SUICOKE sandals and collaborative capsule collections from brands like Club 75, 40s & Shorties and adidas. "New Age Ethnic is the world we live in now, all kinds of people and all colors of skin all in a melting pot," explained Chen when the show premiered. "Personally, I am influenced by Western culture, but I identify myself as an Asian. These two merging together have created my diverse mindset. We all share one world, one sun and one internet, [and] boundaries are a thing of the past."
Our conversation about Paris Fashion Week focuses on how it's of vital importance to Chen that trips like those also serve as opportunities to be inspired.
"I went to Paris for Fashion Week. Granted, I may not be as busy as my peers, but I tell them, every time you come here, in addition to try and express something, you should also go and take something in. I just went to Versailles and they had the Olafur Eliasson show. It was crazy! That shit was fucking crazy!"
Chen also recalled a recent trip to the North Pole which had a similar desired effect.
Basically overnight, my management company sold me to another management company for a good amount of money, and I didn't get a dollar of it. So I got angry and went to Japan and started CLOT. That made me the 'independent guy.'
"As a creative, you continually have to deliver to do your job," he says. "I feel like people have a source bank. And maybe they have a source bank that they can feed off of for three years. Still, information and things that inspire you run out and you need to go out and recharge it. I'm a firm believer in that. I just went to the North Pole. I was without the internet and telephone for 11 days. I was on a boat. I went to look for polar bears. It was crazy. The whole trip was super inspirational, as well as rewarding for my life. Seeing what people were wearing and glacier waterfalls inspired me for a few pieces for CLOT Fall '17."
CLOT is a direct reflection of Chen's troubles with the media in China and served as a vital component in establishing himself as a true original who embodies an independent spirit.
"I would have never thought about opening CLOT unless a certain thing happened to me," Chen says. "Basically overnight, my management company sold me to another management company for a good amount of money, and I didn't get a dollar of it. So I got angry and went to Japan and started CLOT. That made me the 'independent guy.' I was never a conformist. I was outspoken, but I was never the 'independent guy.'"
Whether consciously or subconsciously, Chen's entrepreneurial spirit would be nurtured as a teenager as he bounced between Canada and Hong Kong, thanks to a healthy dose of hip-hop music which continues to shape him today.
"When I was 13, I was really into hip-hop and basketball," he says. "I wanted to be an NBA basketball player, I swear. I was playing in Hong Kong and made the team. Then I went to America and just got my ass kicked and I was like 'ah, shit.' I think the spirit of entrepreneurship has to come from hip-hop from people — for better or worse — like Suge Knight, Diddy or Jay Z. I saw them make clothing and champagne and [live] a lifestyle that I bought into. It's very strange that now I'm able to be in a position to also have that mentality put onto the next generation of kids. I think that had to have influenced my life really deeply."
Although Chen ultimately views CLOT as priority number one, he also has become an important connector and consultant for other brands looking to make a name for themselves in the industry like VLONE and Emotionally Unavailable, in addition to Anti Social Social Club and a new, androgynous brand called Holy Family. Holy Family is just being gifted to friends and family before a planned roll out next year and features at least one piece that should of be interest to those who pine for Supreme items.
Each project is decidedly different than the other. Whereas he views himself as Mickey Mouse with CLOT, he likens himself more to Walt Disney when it comes to his other ventures. With Emotionally Unavailable, Chen has cultivated a partnership with former UNDFTD designer, KB Lee, which has seen their dropping heart logo appear on notable collaborations with Buscemi and UNITED ARROWS & SONS and represents a new take on military aesthetics. Chen's international business acumen has helped indie label Anti Social Social Club diversify from pop-up experiences in their Los Angeles backyard to retail ventures in Tokyo with BEAMS T Japan, and speaks to him wanting to aid with the "evolution of that brand."
VLONE is perhaps the brand that stands out most, due in large part to the involvement of A$AP Rocky and A$AP Bari. Aesthetically, it attempts to pass along a message to kids who feel like introverts and encapsulates an ethos of "live alone, die alone."
"I've been really lucky to meet a lot of new talent and have new opportunities to do new things," Chen says.
Chen is also quick to offer up that he's also been privileged enough to receive solid guidance from mentors, both past and present.
"Definitely a lot of people have helped me throughout my career," he offers. "Hiroshi [Fujiwara] is one of them. Eddie Cruz is one of them. Lately I've been talking a lot to Ai Weiwei about certain thoughts I've been having. I'm very lucky to have these people that I fully admire. I'm like, starstruck when I'm with these people. Even still today, when I see Hiroshi, I'm in awe. These people have definitely guided who I am and what I can be."
Although CLOT and Chen himself have come to represent a DIY attitude that reflects the morals and values of today's youth, he is not insistent that companies he works with behind-the-scenes share his same outlook.
"I'm not the creative director or boss of that company," he says. "I have to figure out what they want and then how I have to make it the best for them with the objective that they have. So, on a consulting level, it's a little different. It's more tapping into my creative mind and my network and not really driving a certain type of force."
Despite Chen's continued dealings in China after the scandal with three Juice stores in Shanghai, Beijing and STAND CHANGSHA, which promote Western culture and forward thinking, he recognizes that the Chinese youth are still being hampered by their own self-doubt and unwillingness to forge an independent path for themselves.
In China, even if they have the money and resources, they don't really believe that they can do it. I mean, they can do it! I think that's the type of mentality that I'm trying to have them break free from.You might fail, or you might win. But if you don't try, you'll never know.
"I've seen so many people in LA who get together and say 'this is a cool idea,' and then three months later there is a T-shirt out. That's independent and based upon creative momentum. In China, even if they have the money and resources, they don't really believe that they can do it. I mean, they can do it! I think that's the type of mentality that I'm trying to have them break free from. You might fail, or you might win. But if you don't try, you'll never know."
The gale-force winds surrounding Edison Chen are finally starting to die down. The scandal was over eight years ago. He's also realizing that he doesn't need an endless stream of projects to serve as white noise to drown out the negative comments.
"I don't think I can take on too many more [brands]. After Holy Family — and maybe doing one or two more things, like some kind of food and beverage or maybe one day a hotel — I've just got to kind of guide these through the stormy waters to better days. It's a good enough job for me already."
As far the events of the past, Edison Chen is seemingly at peace with everything.
"I think at certain times in my life I've wished certain things never happened to me," Chen says. "But because of who I am today and who I am associating myself with and how I'm living my life, I'm actually pretty happy with the way that things have turned out. There are certain things that I feel like pushed me back a few years. I'm pretty happy right now, especially because I live in LA."
As the photoshoot takes on new life and energy with the appearance of A$AP Rocky, A$AP Bari, Playboi Carti, and a dozen other affiliates who have smoked the studio into a fog, Edison Chen politely says goodbye before calling it a night.
He's once again found the perfect time to depart.
"Be who you are, and be who you are supposed to be," he says.
Interview by Alec Leach for Highsnobiety's Print Magazine.